OPERA/WERKE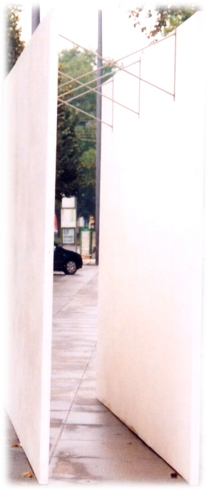 15.
Weiss/Weisslich 36, Walkman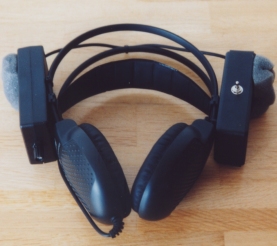 14.
METAPHERN
(Wenn die Klänge die Klänge wären)
ein Text von Peter Ablinger, veröffentlicht in: "Übertragung - Transfer - Metapher"
13.
Schaufensterstück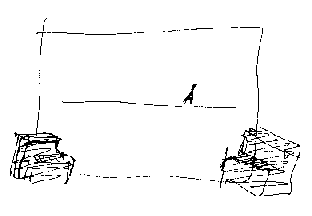 12.
3 easy pieces
2004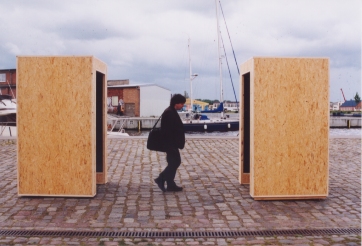 11.
Quadraturen
1995-2004
detailed english documentation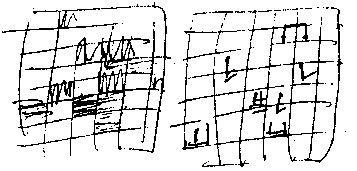 10.
ALTAR
(2002-03)
9.
Schilderungen/Designations
1998
Version für den Resslpark/Karlsplatz Wien: 14 Schilder (2002)
version for the Resslpark/Karlsplatz Vienna: 14 signs (2002)

8.
Hinweisstücke/Cuepieces
(seit/since 1994)
(Stücke, die nur aus ihrem Titel bestehen; man kann sie ausführen oder aufsuchen, man kann sie tun oder denken /
pieces which exist only in its title; one can execute or visite, do or think them)
7.
Instrumente und ElektroAkustisch Ortsbezogene Verdichtung ("NERZ UND CAMPARI"), (1998)
in Zusammenarbeit mit Claudia Doderer: Raumgestaltung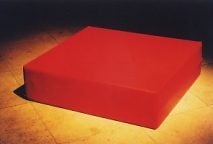 6.
Quadraturen II ("RAUM DER ERKENNTNIS/VERTREIBUNG"), (1997-2002)
Kunsthalle am Karlsplatz, Wien, Mai 2002

5.
CALIFORNIA SCORE, (2001)
Santa Monica Museum of the Arts, Dec 2001
4.
HÖREN UM ZU SEHEN
ein Text von Peter Ablinger, veröffentlicht in: "Bilder - Verbot und Verlangen in Kunst und Musik"
3.
SEHEN UND HÖREN
Musik ohne Klänge / Music without Sounds
2.
Das jüngste der Prosastücke aus der Reihe WEISS/WEISSLICH 11B, in der englischen Fassung von Barbara Schoenberg
English version, translated by Barbara Schoenberg, with suggestions by Michael Pisaro and Leonhard Stein
1.
STÜHLE / CHAIRS
eine on-line-Dokumentation der Stuhl-Projekte 1995-2001/
Chairs, Listening Places, Chair Projects 1995-2001