Peter Ablinger:
INSTRUMENTS AND PHONOGRAPHIES
(1997)2015
various instrumentations and durations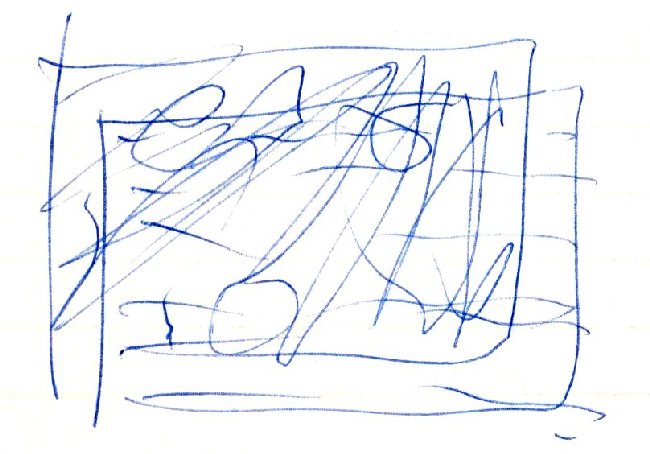 notebook entry 1997: "Statt Instrumente und Rauschen: / Instrumente und Foto / Instrumentalklänge ähnlich in Umwelt Aufnahme einbetten wie ins Rauschen"



Excerpt from the preface:

Instruments and Phonographies consists (so far) of the following pieces:
Pedestrian Zone (4'30)
Department Store (2'27)
Coffee House (3'07)
Halls (3'28)
Pendlerbus (2'55)
Plabutschtunnel (9'52)
Pieces are individual and can be performed in any selection or order.
Each piece is a stereo "phonography" (field recording) grounded by a single ensemble tenuto. In most pieces the ensemble tenuto should not be heard really - although there should be a delicate difference
when the ensemble were NOT playing!
The Instrumentation is variable but only for instruments that are able to play sustained microtonal pitches. Some pitches that have no microtonal deviation (or no more than about 20c) can also be played by tempered instruments, but only if they can play sustained notes without repetion or tremolo (e.g. accordion).
...
(english un-edited)
for score and material, as well as for further informations, contact the publisher:

ZEITVERTRIEB WIEN BERLIN
Dr. Siegwald Ganglmair, Ruprechtsplatz 4-5/10, A - 1010 Wien,
T: ++43 / 699 / 103 183 74, AB/F: ++43 / 1 / 535 12 66
see also:
> Phonographie
> Instrumente und Rauschen
> WEISS / WEISSLICH 17, Instrument und Rauschen
> Rauschen, documentation
back to: worklist
this page was created by

Aljoscha Hofmann. last edited 11.02.2015 CET