Peter Ablinger:
OHNE TITEL / 3 KLAVIERE (1-6)
(1992), 27',
3pno


The piece involves one tone in changing octaves (and very seldom a few additional pitches). There are 6 sections, all in the same sequence of registers, like one piece written 6 times - a series, but at the same time there's an almost hidden development through the 6 sections.

Coordinated by click-tracks, each performer plays independently within separate pulses that never meet within one piece. The piece focuses on the micro-rhythmical shifts between piano-attacks and their different location in space - an etude in listening to what is not obvious in its details as well as its silent evolution.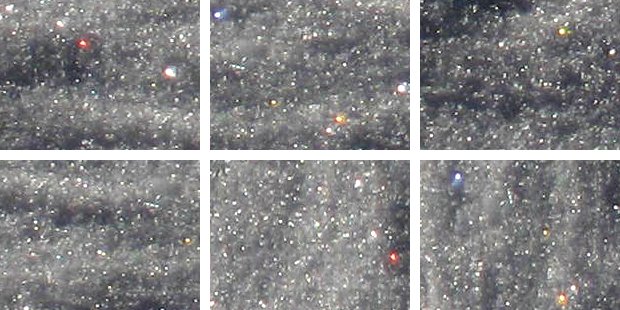 light reflections on snow (Fotos: Maria Tržan)


> first page of the score
> listen (piano: Hannes Gill, Isabel Pérez-Requeijo, Elisabeth Väth-Schadler)
> Vinyl Record

> Progamm Note, deutsch/english
siehe auch:
> Hypothesen über einen romanischen Karner
Hypotheses On A Romanesque Chappel (rough english translation)
Publisher:

ZEITVERTRIEB WIEN BERLIN
Bryan Eubanks, Gotzkowskystr. 15, D-10555 Berlin,
T: +49 / 176 / 47 39 29 97, zeitvertrieb@proton.me
See also:
Augmented Studies - The Series
Regenstücke / Rain Pieces
(English notes edited by Andrew Smith
)
back to: worklist
impressum \ this page was created by

Aljoscha Hofmann \ last edited 18.08.2007 CET